This troop meets every Tuesday night at 7:00 p.m. In summer, they meet at a nearby camp building on Elkhorn Creek. For the rest of the year, they meet in Ascension's Parish Hall.
This is a very active and boy-led troop. Anyone who has a son over 11 years old who is interested in scouting should check us out - see https://www.facebook.com/troop281ky/.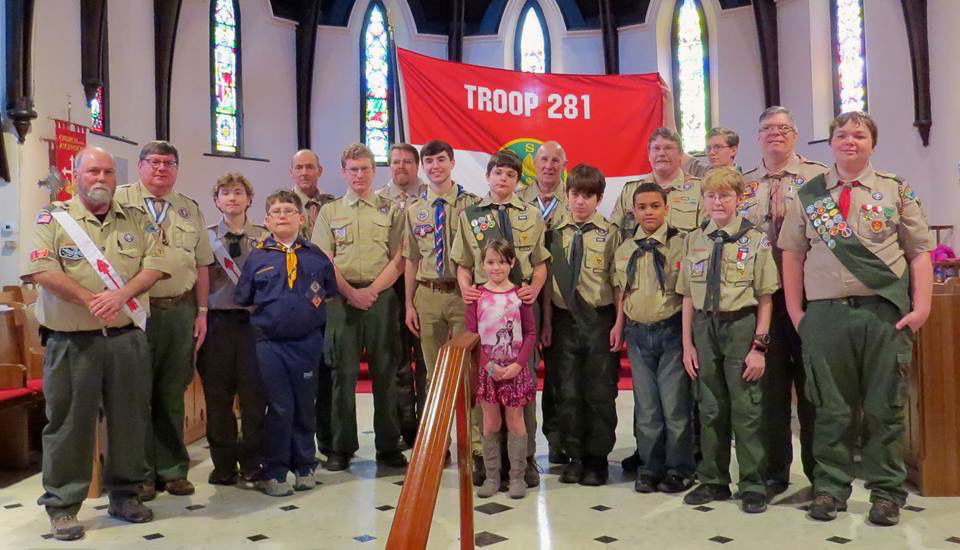 Troop 281 on Scout Sunday, 2017, joined by one Daisy Scout!