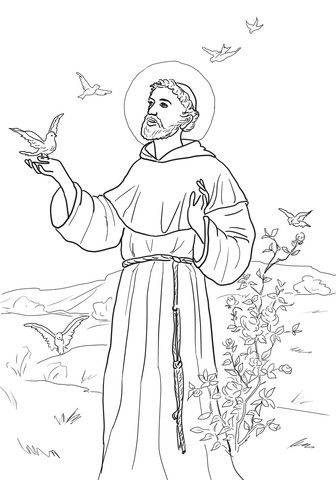 Sunday, October 6 - 9:30 a.m.
at Church of the Ascension - 311 Washington Street, Frankfort
Bring your furry and feathered friends to church this Sunday for a special blessing: cats, dogs, birds, and other domestic pets or farm animals are welcome. Church yard in fair weather — parish hall in case of rain.
Please feel free to join us for worship with your domestic pets!
All animals must be leashed or caged and under control of the owner at all times.
WE ARE ALSO COLLECTING cans and bags of PURINA I pet food for LIFE House. Bring your pet food donations to church during the month of October.
Why is St. Francis
connected with praying for animals?
Throughout his ministry, Francis was connected closely with creation, but this is best illustrated by one of Francis' most famous sermons, which he gave to a flock of birds. One day while Francis and some friars were traveling along the road, Francis looked up and saw the trees full of birds. Francis "left his companions in the road and ran eagerly toward the birds" and "humbly begged them to listen to the word of God." One of the friars recorded the sermon, which overflows with Francis's love for creation and its Creator:
"My brothers, birds, you should praise your Creator very much and always love him; he gave you feathers to clothe you, wings so that you can fly, and whatever else was necessary for you. God made you noble among his creatures, and he gave you a home in the purity of the air; though you neither sow nor reap, he nevertheless protects and governs you without any solicitude on your part."
Thomas of Celano records that the birds stretched their necks and extended their wings as Francis walked among them touching and blessing them. This event was a turning point of sorts for Francis. "He began to blame himself for negligence in not having preached to the birds before" and "from that day on, he solicitously admonished the birds, and all animals… to praise and love their Creator."